Awesome news for Dribbble players! My free and open-source Dribbble Profile has got a major update. You can now use it on your website simply by adding one line of code.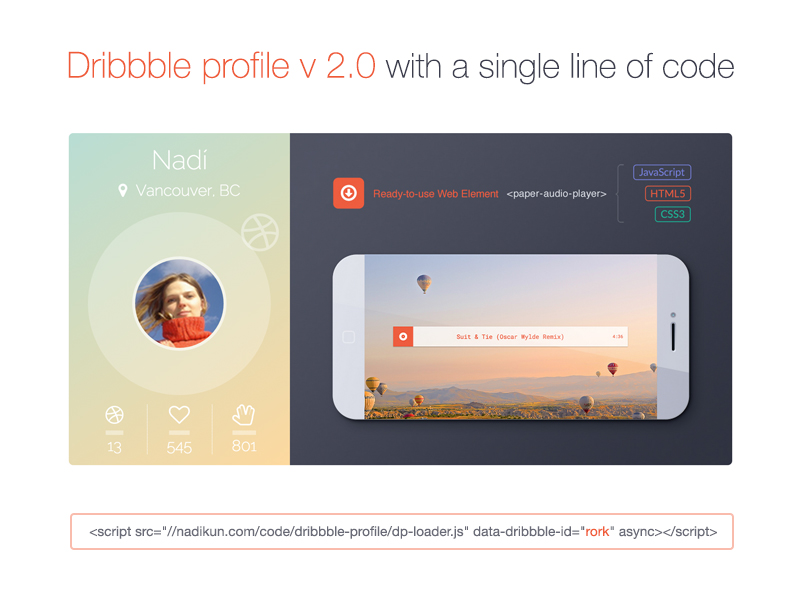 New features
Aside from some UI and CSS love, the code base was almost completely re-written to get rid of all third-party library dependencies. So, right now, this widget is written in vanilla JavaScript (no jQuery, and nothing else to worry about!).
To make it even more user-friendly, I decided to make it as a one-line library. So now, to add this widget on a page, you only need to insert one line of code in the place where your Dribbble card should appear.
Here is a live example on my blog's About page. I'm using Jekyll for my blog, but you can use it with WordPress or any other platform. (API was deprecated, see my UPD below)
So how is it possible?
---